Ultrasound
Ultrasound is a noninvasive diagnostic imaging test. It uses high-frequency sound waves to create real-time pictures of internal organs or other tissues, such as blood vessels. Ultrasound does not use any x-rays or radiation.
Ultrasound is often used to examine:
Digestive system (such as the liver, pancreas or gallbladder).
Urinary system (such as the kidneys or bladder).
Heart and blood vessels
Spleen
Testicles
Breasts
Pregnancy
Female reproductive system (such as the ovaries or uterus)
Thyroid
Brain, hips or spine (in babies)
Ultrasound is also used to perform procedures such as biopsies, steroid injections, drainages, aspirations, PRP injections, nerve blocks and radiofrequency ablation.
Preparation
Ultrasound scans usually require an appointment.
To make a booking, please call 8382 7500 or request a booking online.
You will be informed of any necessary test preparation at the time of your booking.
Remember to bring your referral, Medicare and Pension/Health Care cards and any previous imaging relating to the region being scanned. If you do not have your previous films, please advise us of the name of your previous imaging provider, so that we may attempt to access your results electronically.
You are not required to bring previous imaging if acquired at St Vincent's Clinic Medical Imaging & Nuclear Medicine.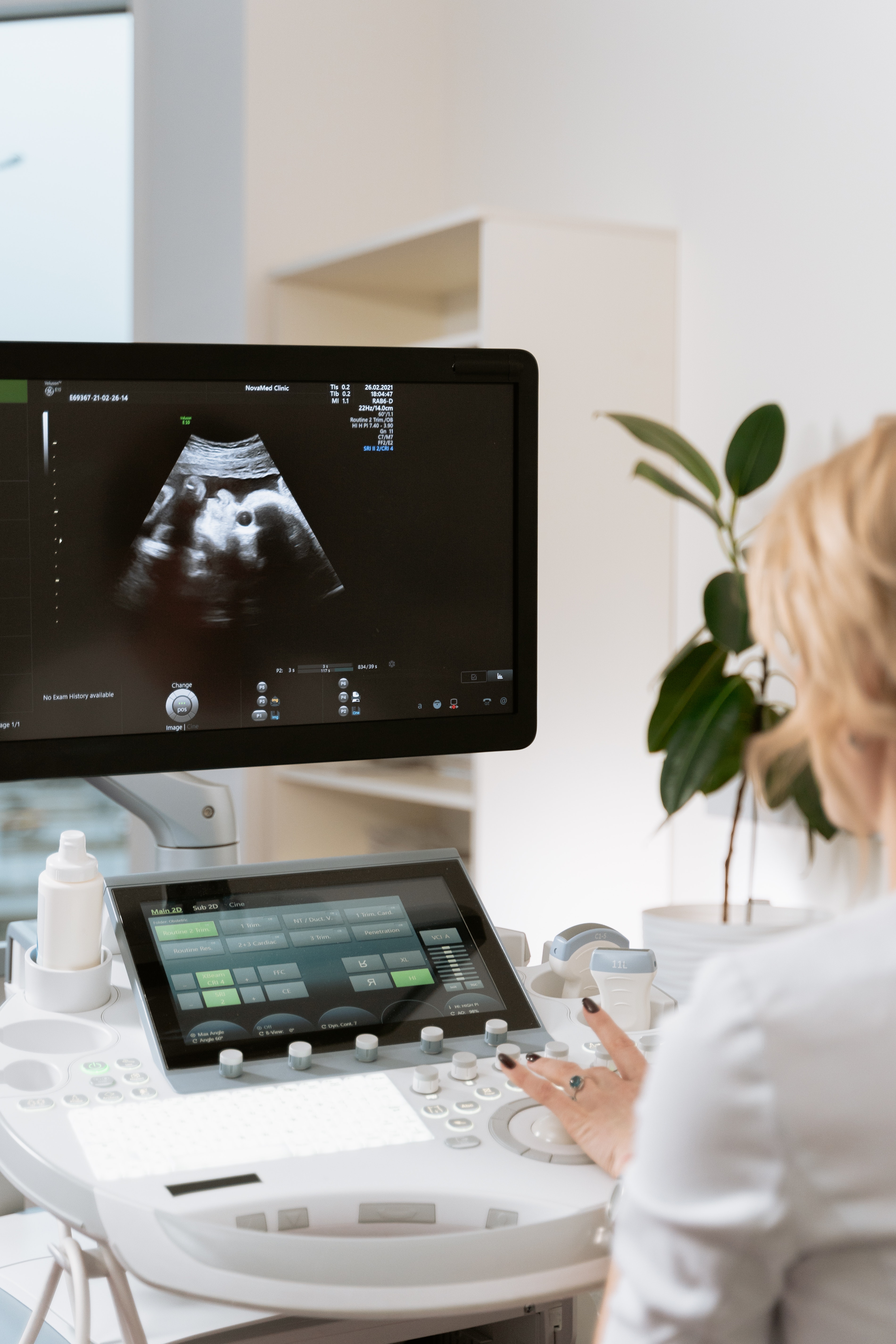 Your Results
When you first register with us, you will be invited to access SVCMI Patient, our patient app that enables our patients to securely access their images and reports.
See here for more information.
At the completion of your examination, you do not need to wait for images. You will receive the images into your SVCMI Patient app, approximately one hour after your scan is completed, and the report 4-6 days later. Your referring doctor will receive your results as soon as the report is finalised by our radiologist.
We recommend that you always return to your referring physician to discuss your results.
To download the app, go to your app store and select SVCMI Patient.
For the desktop version click here.
What to Expect
You may be asked to remove certain pieces of clothes or change into a gown. For the scan, you will lie on your side or back on a comfortable table. An ultrasound test usually takes 30-60 minutes , depending on the region of examination. A small amount of water-soluble gel will be applied to the area to be examined. The sonographer will move a transducer (probe) over the gel, using gentle pressure. You may be required to hold your breath for a few seconds to acquire higher quality images. If you experience any discomfort, please inform the sonographer.